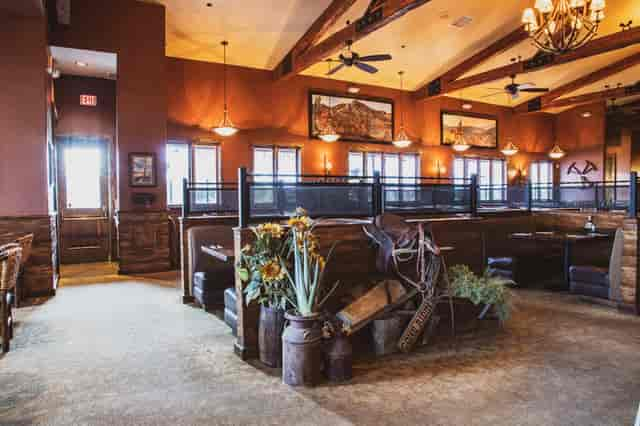 History
RJ's Sizzlin' Steer Restaurant's History
For nearly 30 years, RJs Sizzlin Steer Restaurant has been serving the Temecula/Murrieta Valley with a "family style Steak House". In the year 2000 the original restaurant in Temecula was renamed RJ's Sizzlin Steer after the eldest son RJ. With the continued growth of the Valley and customers, the Family found a perfect location in Murrieta to unveil the "new" RJ's Sizzlin Steer.

It was opened in June 2006. The new location has proven to be a great progression for the restaurant with a saloon, large patios, and the beautiful upscale western decor they had envisioned. Many of RJ's existing customers recall the early days in Temecula. Reminiscing about the good ole days dining in Temecula as a child with their family and are still enjoying the restaurant today with their children and grandchildren!

The restaurant continues to be operated by family and a very loyal staff. RJ has perused a culinary and management education and is committed to keeping the beautiful restaurant a great place for the community to meet, eat and enjoy quality dining in a comfortable and friendly atmosphere.

Thank you for your loyal patronage!
My wife and I came in last night to have dinner. We went to the bar and got a couple of drinks then or table was ready. We were sat at a table and that's when the waiting started. Long story short, we asked for the manager and the owner came over. We explained what had happened and he made things right. We had the most amazing prime rib dinner. Was so worth the wait. Thanks Rj!

-- Daniel C. Temecula, CA -